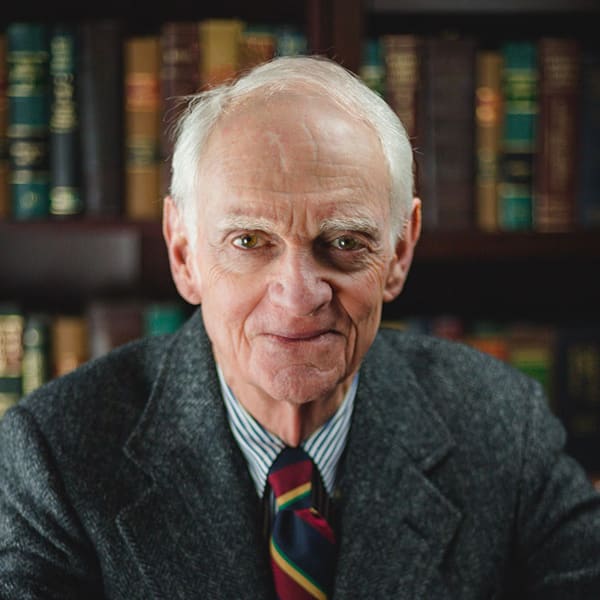 Larry graduated from the Harvard Law School and went to work for a large Wall Street law firm in New York City. He eventually migrated to Montana where he continued to practice law and became a partner in the ownership of a large ranch in eastern Montana. Moving to Billings, he began law practice with James Felt, a longtime Billings tax attorney and Montana legislator. The two developed a law firm that has now morphed into Felt Martin PC.
Larry has engaged in a wide-ranging legal practice with an emphasis on school law, ranch real estate, litigation, labor and employment, and nonprofit organizations. He has appeared numerous times before the Montana Supreme Court, has argued cases before the Ninth Circuit, and is a member of the Bar of the Supreme Court of the United States. He has been a regular presenter at CLE seminars.
Larry is a board member of several nonprofit organizations directly related to the development of the arts and sports in Billings. He is the former president of the Yellowstone County Bar Association.
Larry lives in Billings with his wife, two children, and grandchildren.
Practice Areas: Litigation; Labor and Employment; Commercial Law; Education Law; Agricultural Law; Water Law
Admitted: 1965, New York; 1972, Montana; 1968, U.S. District Court, Southern District of New York; 1981, U.S. District Court, District of Montana; 1982, U.S. Tax Court; 1988, U.S. Court of Appeals, Ninth Circuit; 1995, U.S. Supreme Court
Education: Harvard University, LL.B., 1965, Harvard University, A.B., 1962
Professional Associations: Yellowstone County and American Bar Associations; State Bar of Montana; The Association of the Bar of the City of New York; Defense Research Institute