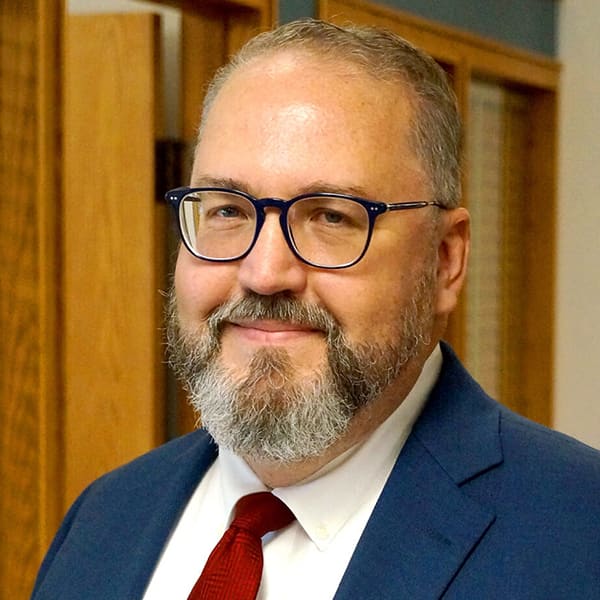 Jeff joined the firm in 2005 and is a shareholder.  His practice primarily focuses on Montana school law, labor and employment law, and local government law. Jeff serves as general counsel for several Montana school boards and has advised and represented other public and private entities.  Jeff serves as the City Attorney for the City of Forsyth, Montana, and the Town Attorney for the Town of Fromberg, Montana.
He formerly served as legal counsel and human resources director for Billings Public Schools, Montana's largest public school system.  He also served as chief legal counsel for Montana's Superintendent of Public Instruction.  He was formerly associated with the law firm of Moulton, Bellingham, Longo & Mather, P.C., in Billings.
Jeff served in the Montana Senate from 1993 to 1997, during which time he served as a member of the Senate Local Government Committee, the Senate Natural Resources Committee, the Montana Reserved Water Rights Compact Commission, the Montana Environmental Quality Council, and the Montana Indian Affairs Committee.
Jeff lives on the family ranch south of Billings with his wife, Leslie, and a house full of dogs and cats.  Jeff and Leslie have two daughters.
Practice Areas: Education, Local Government, Labor, Employment, Real Estate, Probate, Estate Planning, Business Planning, Indian Law
Admitted: 1997, Montana, U.S. District Court, District of Montana; 1998, Blackfeet Tribal Court, Confederated Salish & Kootenai Tribal Court; Crow Tribal Court, and Northern Cheyenne Tribal Court
Education: University of Montana, J.D., 1996; University of Montana, M.P.A., 1994; University of Montana, B.A., History and Political Science, 1986
Professional Associations:  Jeff is a member of the local and state bar associations and of the Council of School Attorneys.  He is the past chairman of the School Law Section of the State Bar of Montana and past chairman of the Montana Association of School District Attorneys.  He is the past chairman of the board of directors of the Education Northwest, a Portland, Oregon-based private nonprofit corporation that works with school districts, and other agencies to develop creative and practical solutions to important educational challenges.  He is a past member of the board of directors of Billings Head Start.  He is a member of the Yellowstone County Tax Appeal Board.